Welcome to the Monster Legends Wikia
The database about
Monster Legends
that
anyone can edit
!
Please register if you want to edit so that edits count toward your account!
The Monster Legends Wikia has 315 articles, 18,153 pages, and 11 active Users
since beginning in March 15, 2012!
Note: This is an English Wiki, please do not add content to this Wiki in other languages or attempt to translate
existing articles into translated versions here. If you would like to translate the articles and reuse them on a different wiki,
you are free to do so provided you follow the terms of the CC-BY-SA license. You can start a wiki in your language here .
In compliance with COPPA, the Wiki has been restricted from Anonymous Contributing. Create an Account for free and join us!
Contents
Monsters
---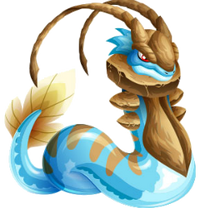 Things get very messy when Gastosquish is involved! Slick and slimy, Gastosquish is great for supporting your team and soaking up enemy attacks.
Featured Monsters
| | |
| --- | --- |
| | She's on a very spiritual level, so she seems a bit disconnected from reality, but the truth is that her wisdom has been very helpful to other monsters in times of trouble. Plus, sometimes she enjoys something as mundane as a veggie burger! |

| | |
| --- | --- |
| | Tired of being a New-Year-Parade Dragon, Mon Loong has decided to break away from his chains, escape and start his own adventure on this land full of monsters. |

| | |
| --- | --- |
| | Oh dear... Teddy Fear has last-minute doubts about getting married and he hasn't shown up for his own wedding. His bride has gone mad! How dare he leave her? She's a charming garden rose! |

| | |
| --- | --- |
| | Introducing Pandalf's little brother! The story goes like this: Pandaval had been trying to be as wise and focused as his older brother for years, but he just wasn't born that way, so he decided to go his own way and devote his life to partying in Brazil. A vida é um carnaval! |

| | |
| --- | --- |
| | Master Fong isn't just one of the greatest warriors, he's also a respected master and has taught many monsters how to win battles. Pandaken is one of his most famous pupils! |

| | |
| --- | --- |
| | And it's a last-minute Touchdown!! The Monster City Legends win the Superbowl! All thanks to our local hero, Dan Felino, who saved the day! |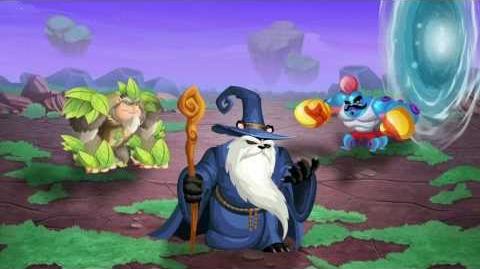 News!
News Update
New Type of Rune ( Gold Revenue )
The Game added 10 new level, it extend to level 60..
Monster legends blow stuff up!
Current Projects
Add info to the article stubs, found here: Article stubs
If you want to help the wiki and have your own mission, you can leave a message on catman3's wall or Patricergino's wall or Another3's wall.
If you have created a page that you think is very important and should be in the navigation at the top of all pages, you can request that it be added here.
Join the Chat>